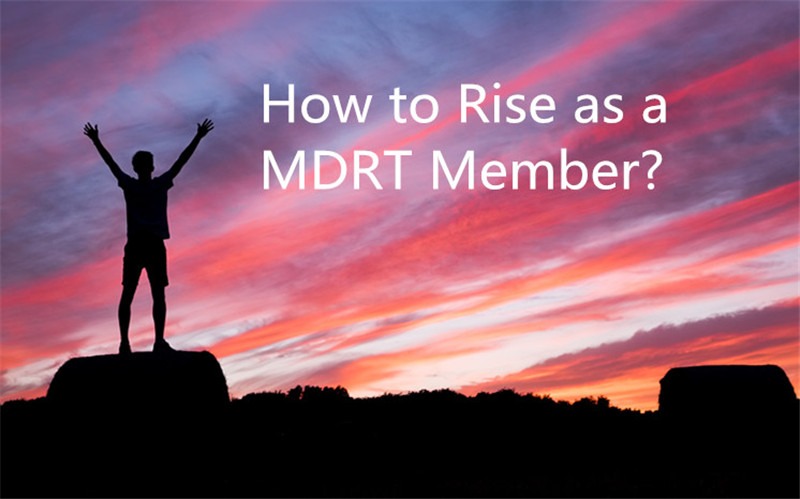 Successful entry into MDRT has been acclaimed as a great achievement in the financial service sector. It is reported that only 5% of the total financial advisors in the world, 12% of the financial advisors in AIA, the largest life insurance company in the world, and 30% of the members in the SP-LIWEI District are a MDRT member. So, It can be said that once a financial advisor has become a MDRT member, he/she will be recognized by his/her peers as a success.
As a prominent figure in the financial advising sector in Singapore, Mr. Li Wei, AIA Singapore High Net Worth Financial Services Group Director, set up his own MDRT District at an early date with considerable insight and full confidence, and has since then become a member of the Pinnacle Platinum District , Million FYC District and President Club.
God helps those who help themselves. The outstanding performance achieved by Li Wei's team is inseparable from their hard efforts; however, their spiritual pursuit is obviously beyond the seeking for more money; instead, they take it as a high goal to provide excellent financial service to all walks of the society.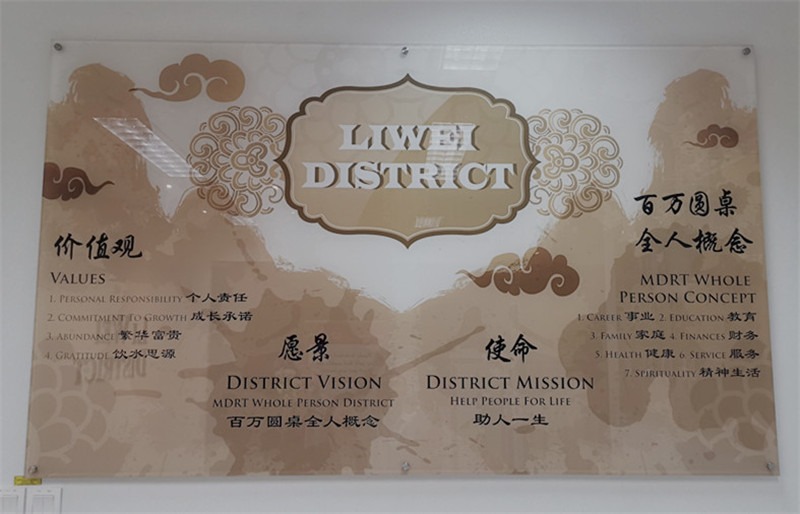 It has set up a complete set of values, vision and mission to enable its members to achieve a sublime goal by providing services in ordinary days. In the aspect of values, they stress individual responsibilities, assist the members to grow healthily, form a positive concept of how to deal with fortune, and strive to create more interests for clients.
Also, Li Wei's team has designed a vision which its members are striving to achieve with excitement, pride and persistence; that is to become a MDRT member.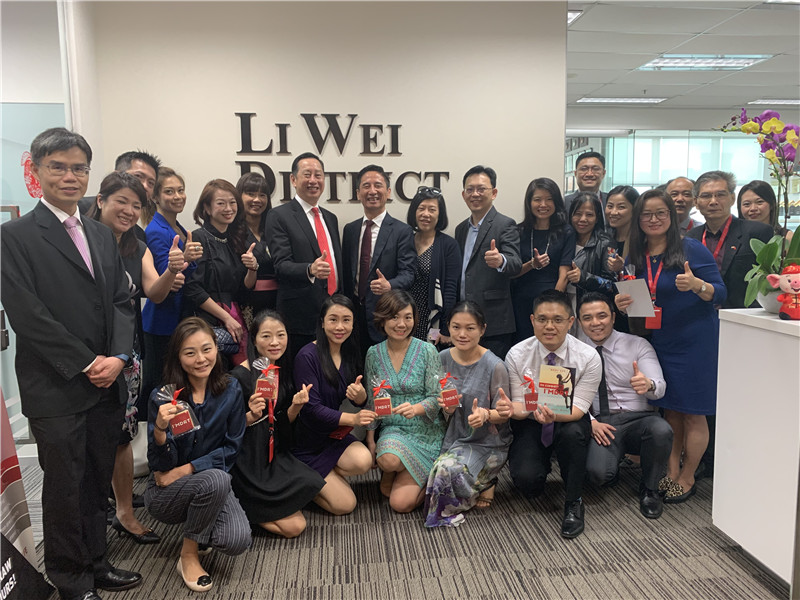 During the provision of financial advisory service, Li Wei emphasizes that all the members should shoulder such a mission: to provide clients with meticulous, efficient financial service, keep increasing their investment returns, and to be always at their sides.
Li Wei says frankly, "A people will have to face the process of living, aging, disease and death. In this sense, it is his duty to purchase insurance for his families. Suppose a people purchased a proper amount of insurance, he would be able to have his family's future life insured in case of any accidents." Such business concept has been highly commented by the clients, and has endowed the ordinary work of Li Wei's team with a lofty meaning.
Inspired by this business concept, a large batch of excellent financial advisors have become Li Wei's followers. Liu Anqi, one of the members, said that it is Li Wei who has brought her endless positive energy both in life and work by his diligent and rigorous work attitude, as well as the positive vision of life. He always encourages her to make greater progress and provide clients with the best financial service.
* * * * * *
Li Wei and his award-winning team are calling you to join them. Click here to find out more…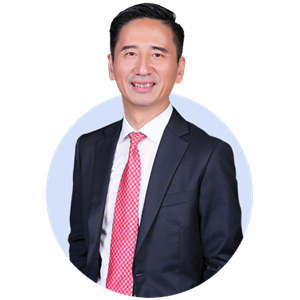 Li Wei
High-Net-Worth Financial Services Group Director from AIA Singapore
* * * * * *